We are Cognitiant,
a financial services firm offering investors capable, independent representation. Because we are independent and fee based, we sit on your side of the table. We work to meet your needs because we have no incentive to sell you a particular product or service.

Your needs are unique. The marketplace of investment choices is complex. With all the things you have to do in life, keeping abreast of financial planning options would be a challenge. Financial planning is a full time profession just like medicine or accounting. It requires commitment and integrity.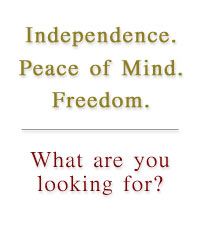 Our financial planners listen to you then formulate a prudent and obtainable investment strategy to help you increase your assets. We work to see your family dreams and business goals become real.

For more information, feel free to peruse our site or Contact us to schedule an initial consultation.